If there is not a backup camera currentlyin your car, which is also called a rearview camera, it's likely that your next new vehicle will has the backup camera, too. As of May 2018, federal law has required that all new passenger cars, trucks, vans and other vehicles weighing less than 10,000 pounds which should be equipped with rearview monitoring technology, means rear-mounted video cameras.
Rearview mirrors have been a fundamental piece of motor vehicle equipment for more than a century. But as useful as mirrors are, they have a couple of significant drawbacks: They don't help you see what's directly behind your car below the level of the rear window, and they don't provide a wide-angle view.
According to the latest available government statistics, those shortcomings result in about 210 deaths and 15,000 injuries every year from backover accidents involving light vehicles. Tragically, 31 percent of those fatalities involve children under the age of 5. And the statistics don't begin to take into account those incidents in which a driver backs into something or runs over a bicycle, toy or other object.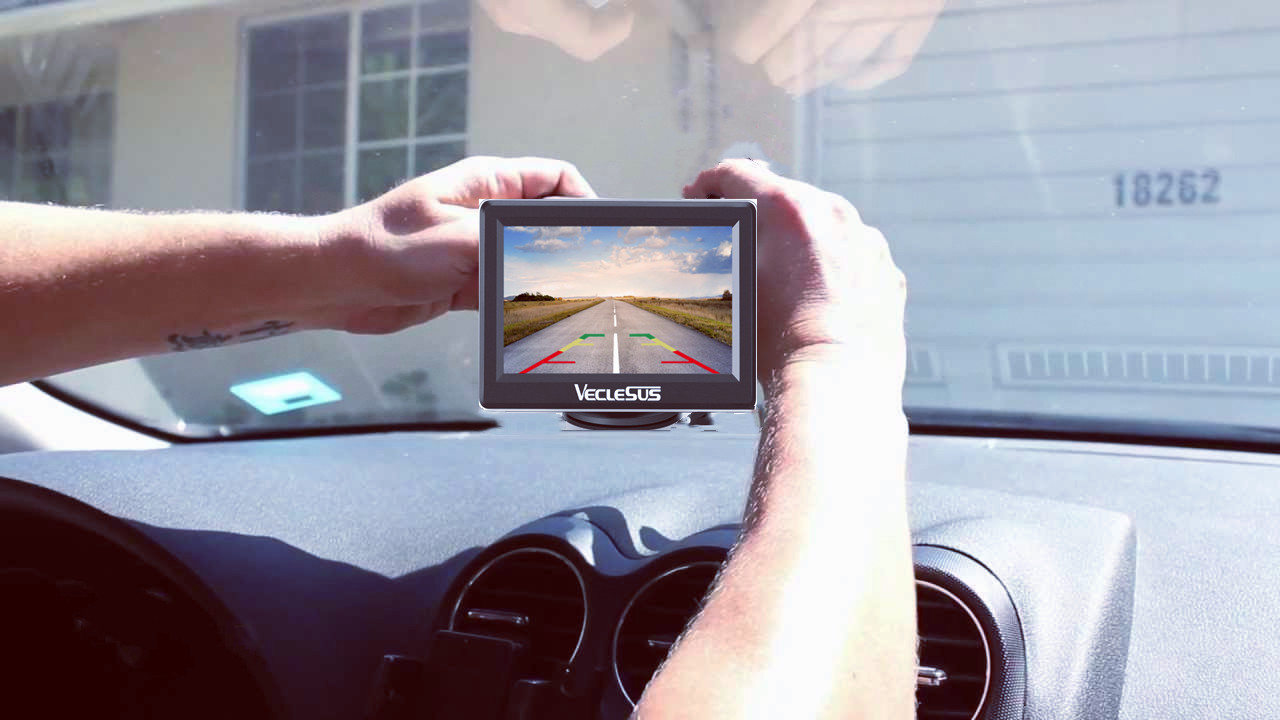 Advantages of Backup Cameras
The most obvious benefit of a backup camera is that it helps avert injury-causing and potentially fatal backover accidents by expanding your field of vision, particularly below the rear window or trunk level. Rearveiw cameras also increase your ability to see beyond the width of a mirror's image, helping to eliminate blind spots. But in addition to helping protect people and property behind a vehicle, backup cameras have a number of other benefits as well.
For example, backup cameras can help you park more quickly and safely. Rearview cameras give the driver a much clearer and more accurate view of obstacles behind the car, and most backup camera systems include a warning tone that lets you know when you're getting too close to an object.
Almost all backup cameras feature on-screen guidelines: two parallel lines that help direct you into or out of parking spaces more easily. Some also feature a middle line that can help you keep the vehicle centered in the space. Modern color displays allow the rearview camera system to change the color of the guidelines from green to yellow to red as you get closer to an obstruction. And that, combined with an audible warning from rear-facing sensors, can be very useful in preventing backover accidents.
If you drive a trailer, a backup camera can be especially helpful. The rearview camera gives you a close-up view of the trailer as you line it up with your vehicle's hitch, while line color and audible sensors keep you posted on distance.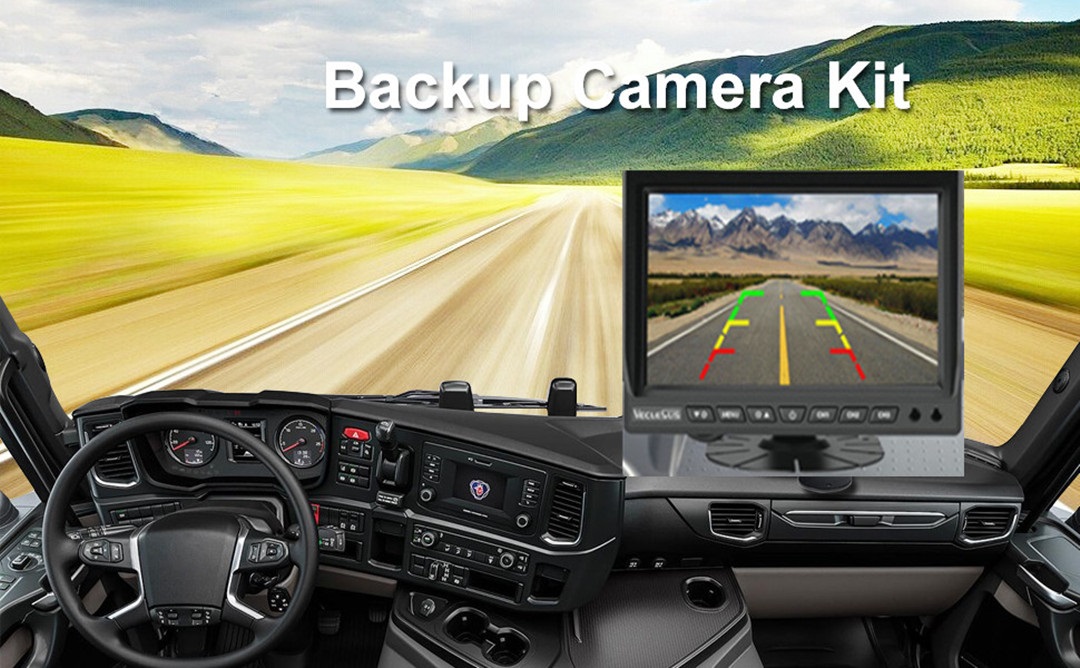 How Backup Cameras Work
On the face of it, the idea is simple: When you put your car into reverse, a backup camera mounted at the rear of the vehicle which turns on and sends an image to a monitor to show what's behind you. But the reality is a bit more complicated. Backup camera systems, even at their most basic, are fairly sophisticated pieces of technology, and they're getting more high-tech all the time.
The complexity begins with the image that is captured by the backup camera. Rather than transmitting the picture that a typical camera might see, backup camera systems are actually designed to send a mirror image to the monitor so the orientation is correct when you look at it. If you were looking at a direct feed of what the rearview camera sees, the image would be reversed, and you'd steer left when you wanted to go right. The system is designed to correct this so the view on the display makes sense.
Manufacturers generally install backup cameras in the vehicle's rear trim pieces. They're fairly unobtrusive, so they can be a bit hard to see, but you might find them hidden in the bumper, near the license plate, in the trunklid or in the tailgate of an SUV or pickup truck. The cameras are usually aimed at a downward angle to provide the best view immediately behind your car. They also have wide-angle lenses, so you're getting a more comprehensive image than you'd get with a rearview mirror.
Monitors can be mounted anywhere in the driver's field of vision, but they're generally found in the center area of the cockpit. Since most newer vehicles have an existing screen for the entertainment system, climate control, navigation and other functions, that display is often used for the backup camera system. Other versions use a portion of the rearview mirror as a monitor, which has the advantage of situating the display where drivers are accustomed to looking when backing up. But this type of monitor is much smaller and provides a less detailed image than one with a larger screen.
Although some of the early experimental systems, and a few aftermarket models, use monochrome cameras and monitors, virtually all of them now feature color displays. Some of the latest models use high-resolution cameras to deliver what automakers describe as a high-definition display (although it might not be quite as crisp as your new flat-screen TV). And vehicles — including the BMW 7 Series, the Cadillac CT6 and the Mercedes-Benz S-Class — now offer night-vision capability in their backup systems, according to those brands.
Adding an Aftermarket Backup Camera
If your existing car doesn't have a backup camera, adding one is fairly easy, and you don't necessarily have to spend a lot for it.
With some aftermarket systems, you mount the camera in a license-plate frame. So installing it is simple, and the only tool you need might be a screwdriver. Other cameras mount in a rear trim piece or bumper cover, so you might need to drill holes and use more tools to get the job done. And there are some systems that use two or more backup cameras, which add to the complexity of the installation.
Then there's the issue of a monitor. If you have an existing screen, there are cameras available that can send the image directly to that display. But if your car isn't currently equipped with a monitor, you'll need to buy a system that includes one. There are several options, such as dash- or console-mounted displays and replacement rearview mirrors with monitors built into them. And since most new products feature wireless backup cameras, you won't have the problems of fishing cables through your vehicle's interior. To make installation easier, some aftermarket suppliers post videos on their websites to help DIYers with step-by-step setup instructions. If DIY isn't for you, many auto-parts retailers will handle the installation for you.
Future Camera Technology
In many ways, the future is already here. For example, many automakers now offer a 360-degree camera system — also called a bird's-eye view system — that uses images from four exterior cameras to create an accurate overhead picture that's very useful when maneuvering in tight spaces. This technology usually is available as an option or as part of a technology package.