Watching over little baby and driving is quite a bit difficult.With an older kid, you can always scream "ARE YOU OK?" and wait for an answer. But with a newborn baby, he's just not gonna answer.
It is necessary because it removes the hassle of repeatedly adjusting the rear view mirror or turning back to check on the baby. We as parents can feel safe and secure. It makes you easier to keep a constant eye on your kids without taking your eyes off the road.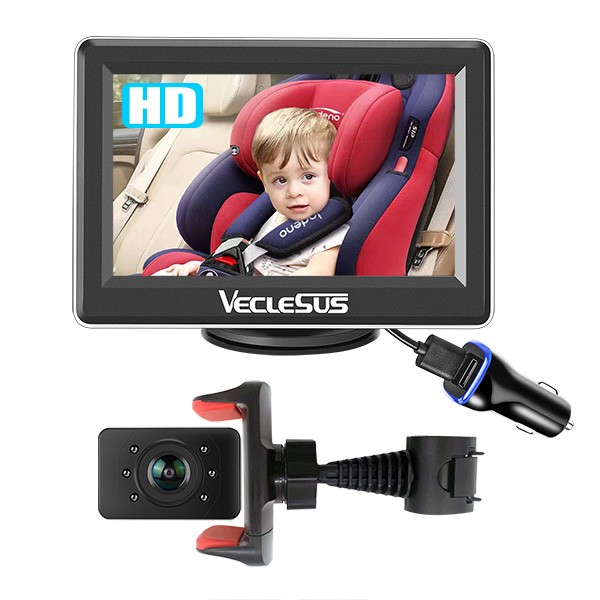 Camera:
The camera Come with SONY CCD camera chips that provide 1080P high definition Image, and have a 149° wide view angel and super night vision so that all the baby's movements can be seen without any problem.
Super Night vision:
It allows you to view your baby on the monitor even in the night or low-light conditions without turning on interior lights. Alternatively, you can turn on the car's lights, but it might disturb the baby if it is sleeping. You should make sure that the picture quality during the night vision mode is good.
Easy Installation:
No tools are needed during installation, the monitor can to be installed on dashboard or windshield easily by the dual-purpose sucker bracket, the camera can be easily adjusted just by tying it to the headrest or side window. Two power supply modes: Powered by car charger on car cigarette lighter or fuse box in the cab for concealed mounting (9-24V available).