In 2010, the National Highway Traffic Safety Administration noted that 207 people were killed annually by vehicles backing over them without the drivers seeing anything in the rear view mirror. Additionally, nearly 15,500 people were injured in similar accidents.
What makes the accidents more tragic is who they happen to. Healthy adults can generally either step out of the way of a backing vehicle, or alert the driver that they're about to be struck. Small children and disabled adults can't, and they bear the brunt of fatalities. According to NHTSA's proposed rules, installing rear view cameras and monitors in all vehicles with a gross vehicle weight rating of 10,000 pounds or less could result in a 46 percent reduction in fatalities. In March 2014, NHTSA issued a final rule, which required "rear visibility technology in all new vehicles under 10,000 pounds by May 2018."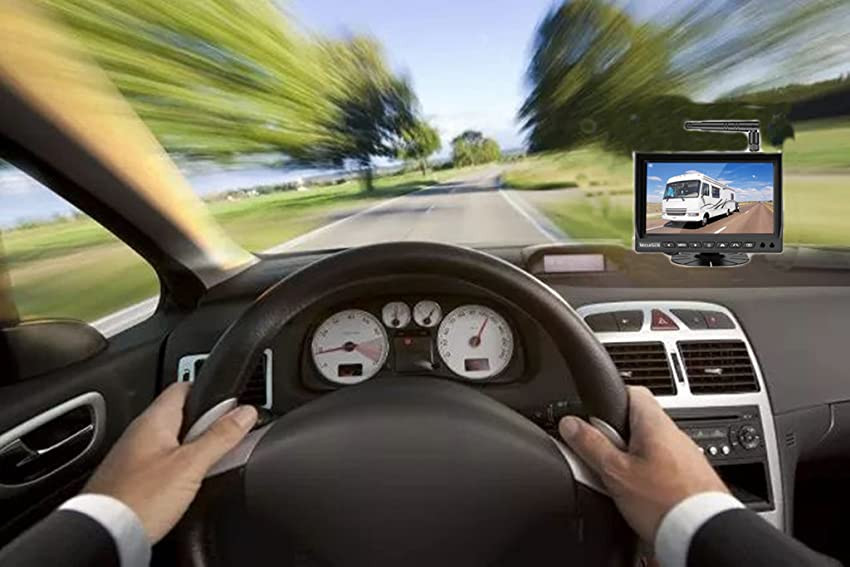 How Do Backup Camera Work
The most common backup cameras are not big, wide-angle cameras mounted unobtrusively under the edge of the trunk lid or the cargo hatch handle. They're typically positioned in the trim surrounding the handle or the trunk lid, and point at a downward angle.
The rearview cameras are connected to the gearshift and to some type of monitor, either in the instrument panel, or in small monitors, when infotainment screens aren't available.
When the driver places the gearshift in reverse – either in a manual or an automatic transmission – the rear view camera instantly turns on and the screen displays the image that the camera sees.
Which Backup Camera To Choose
There has diversified rear view camera system over the market, many consumers are confusing when they select rear view cameras. To our experience, below points you'll need to pay attention before you buy rear view camera system.
Image resolution
This is just what it sounds like. The backup camera view in your monitor is reversed to mimic that of a rear-view mirror. With some backup cameras, this is a selectable feature.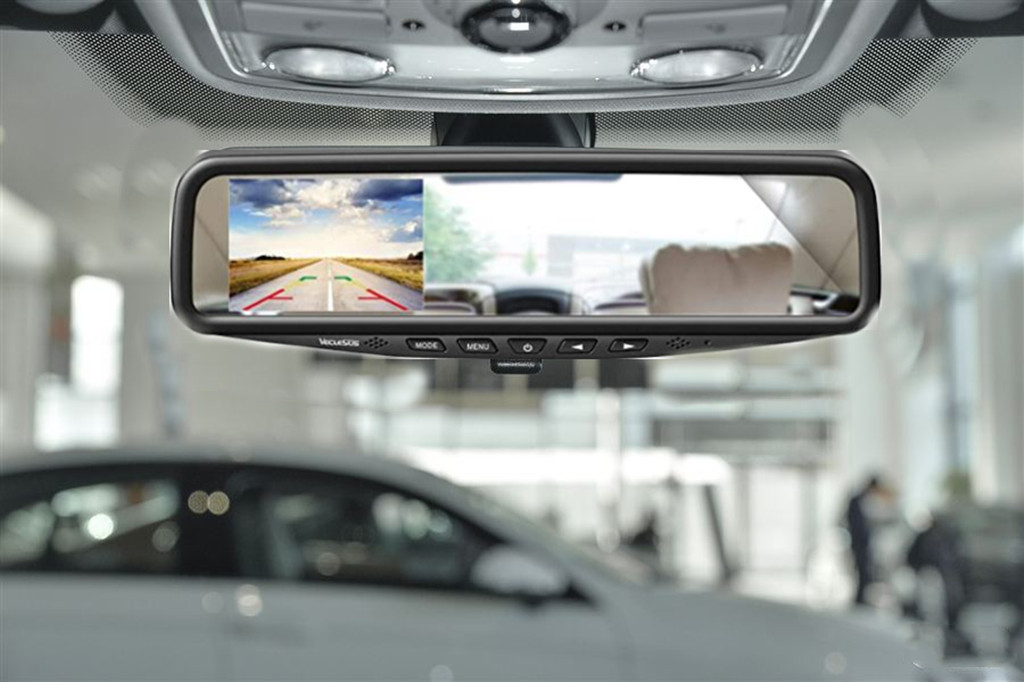 Viewing angle
Generally, rear-view cameras provide a healthy horizontal viewing angle. Naturally, the wider you go, the more you'll see behind you at a glance.
Low light
On some backup cameras, you may see a minimum Lux rating. This tells you the least amount of light required for an acceptable picture. For your reference, a night with a full moon is rated at around 0.1 Lux while a sunny day rates at around 10,000 Lux. We've seen cameras that can deliver a clear picture in an environment rated as low as a 0.1 Lux. Many rearview cameras enhance their low light capability with an additional LED or infrared light that powers on when your vehicle is in reverse.
Mounting
This is the defining feature for most rear-view cameras. It can be done is several ways, so take at look at the rear of your vehicle before you select a camera. Here are the mounting styles to consider:
Why VECLESUS Be Favored By Our Customers
VECLESUS gets many excellent feedbacks and praises from customers, Youtubers, Vloggers etc. Here I summarize the reasons why they like and recommend VECLESUS.
Easy to install. You could install VECLESUS backup camera system with magnet which will let you move to any position of vehicle that you prefer. VECLESUS also offer magnet which would be perfect to suit for VECLESUS camera.
Wide viewing angle and rangeand good picture. VECLESUS camera offers 120° wide viewing angle with 120m range line of sight. It is wide enough and clear enough to help you solve the blind spot problem of your vehicle.