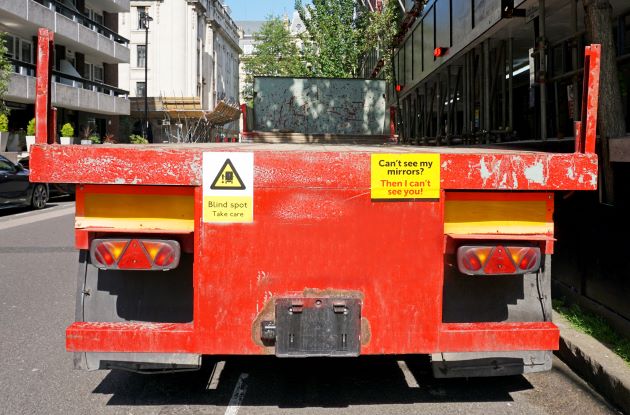 One of the most difficult things to do with a large vehicle like an SUV, a sedan, Buses, RVs, and trucks is to reverse since you do not have a clear view of what is directly behind you. Both large-commercial and consumer-facing vehicles regularly take on a shared enemy: the blind spot. You might think that simply turning your head around would be sufficient but it still does not ensure that you are completely safe when backing up. A solution that is readily available to you is by purchasing a reversing backup camera so that you can safely back up without hitting anything. " how to install backup camera? " and its simple guideline in here to help you the best effort to install a backup camera in your vehicle.
To make these systems work, you need to hook up a rearview camera and a monitor to your vehicle accordingly. If you search online, you will find rearview camera systems that can be used universally as well as ones made for specific makes and models. There will also be a difference based on the type of automobile you own. There are many models and types of backup camera ranging from flush mount cameras, surface mount cameras, and license plate cameras to choose the best backup camera for car rear, you first need to know your test and preferences. For non-cars, that is trucks, and van you need a truck or rear view cameras. Many people will choose to place the vehicle's lens on or around the back bumper or on top of the vehicle at the back.
Most backup cameras are designed to use the car rear lighting system, this is convenient in that the rearview camera is power on when you hit the reverse gear and send a signal to the monitor at the front of the car. When you are reversing your vehicle, the camera will activate and send a feed to the monitor so that you can backup safely without fear of hitting an object. If you are prone to hitting objects when backing up, then these rearview systems will prove to be extremely beneficial.
Wired or Wireless: What's Right for You to Install?
Wireless Backup Camera: Digital wireless backup cameras use a wireless transmitter and receiver to transmit images from the RV backup camera to the monitor. Wireless RV backup cameras are the easiest to install, and two power source is needed. RV-like longer vehicles should go for the wireless version, as wired one becomes tough to get installed.
Wired Backup Camera: In wired backup camera systems, the camera/monitor is connected to a power harness. A cable is run the length of the vehicle connecting the components, and only one power source is needed. Wired Backup cameras may produce higher picture-quality than wireless ones, but the installation of this reverse camera is much difficult as you need to run wires from back to your cab.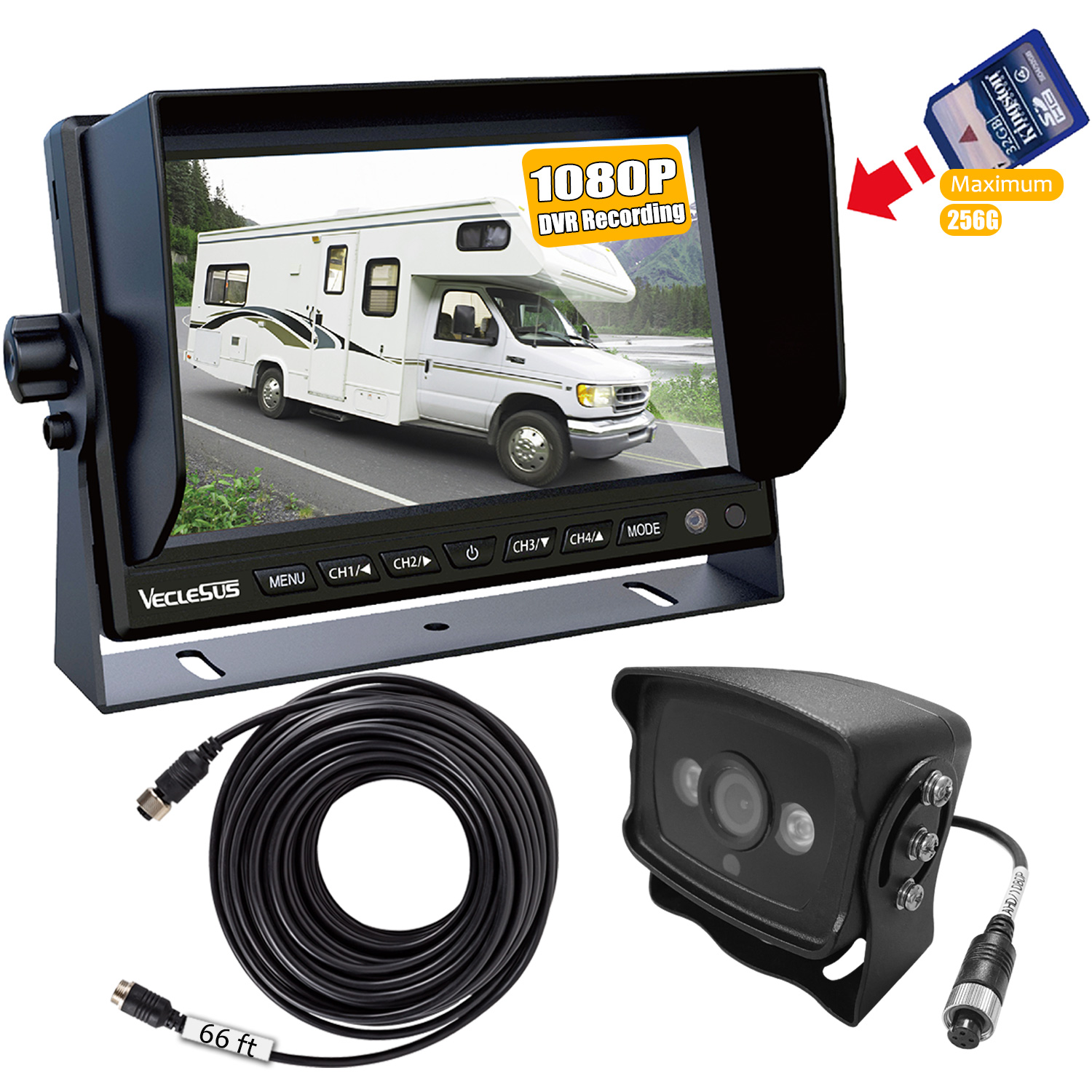 This wired backup camera is our newest advanced system. Sony image sensor chip, the latest HD loop recording technology, dynamic IR-CUT camera processor, Flexible scalability, 7 inch HD 1080P Wired DVR Monitor, maximum support for 256G SD Card. Built-in DVR Recording Function- Built in loop recording function and recording, it supports 256GB SD Card maximum, continuous record when memory card is full and auto erase old files. The monitor can support up to four video inputs, and can be set to quad split display, each video can be recorded in a loop.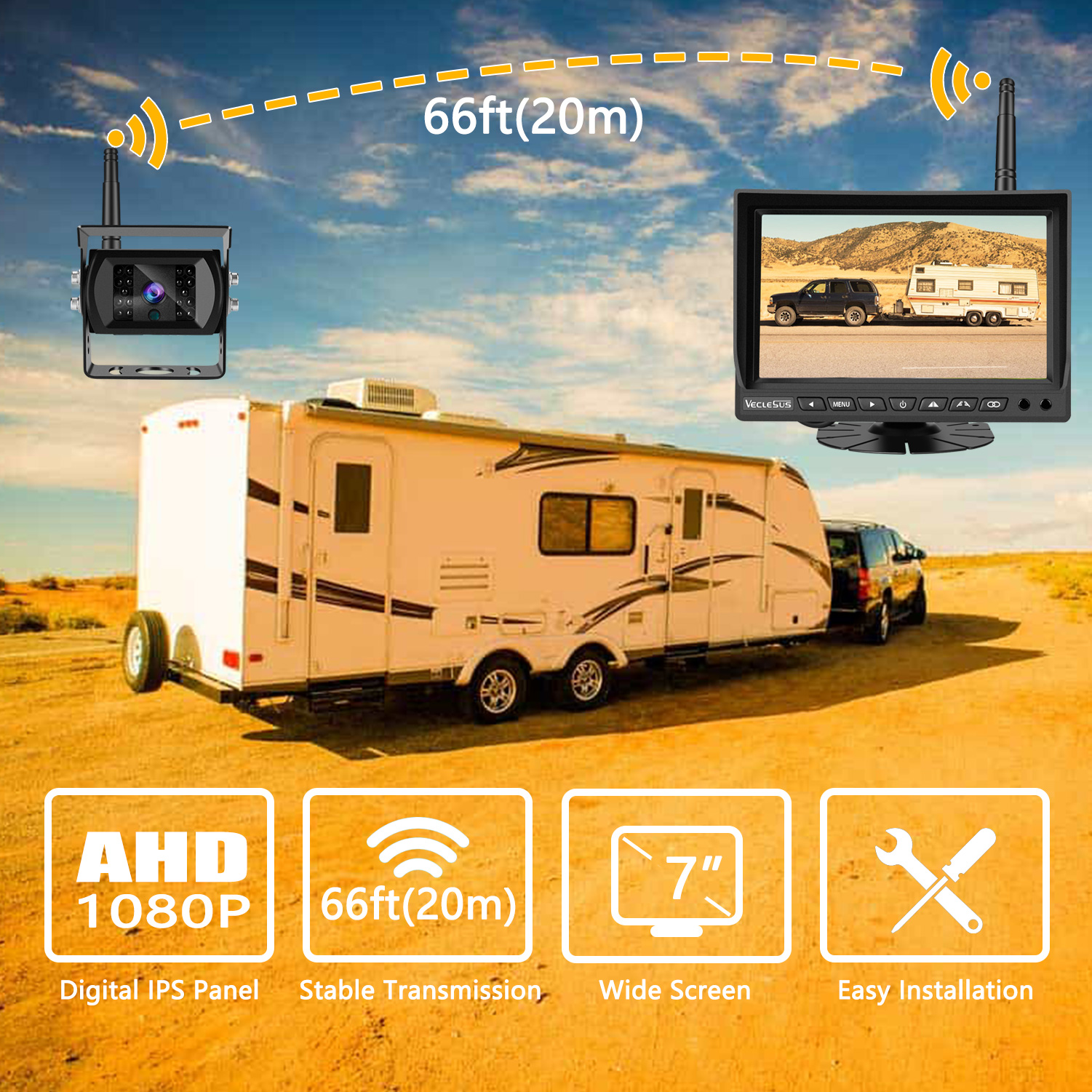 This wireless backup camera is our best wireless system. Larger 7 inch 1080P IPS Screen Monitor - 1920 * 1080 pixel high-definition IPS display panel, combined with SONY CCD sensor chip, latest non-delayed 2.4G wireless digital signal transmission technology, present a vivid and realistic driving image, experiencing a better driving pleasure and driving safety. 2.4G digital stable encrypted wireless transmission technology, After rigorous vehicle testing, up to 500M transmission distance in open area, more than 20M transmission distance at high speed.