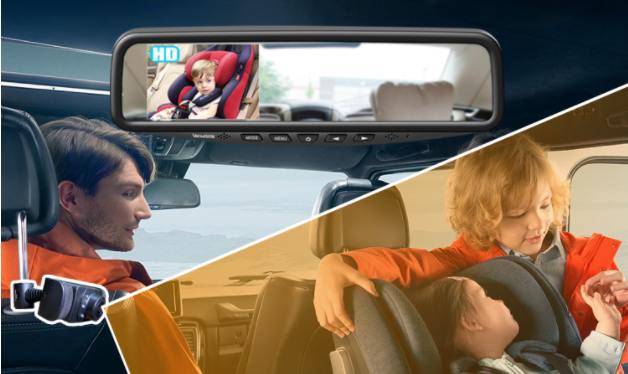 It is important that you do not get distracted while driving. And also it is very important to keep your baby safe while driving.
There are some tips for keeping your baby safe while driving:
1.Use the Right Car Seat
2.Use a Sun Shade
3.Get a baby car monitor
Install a camera in the back seat so you can see your children with a quick glance in the baby monitor instead of adjusting your rear view mirror to focus on
them. One study found that during an average 16-minute trip, parents were distracted for 18 percent of the time. Looking at children, including through a
rear view mirror, accounted for 76 percent of this time. Being able to see the infant will help keep you from being stressed out and the baby monitor will keep you
from turning around to check on them and taking your eyes off the road.
4.Know When to Drive and when to stay home
5.Pull Over to Soothe Your Crying Baby
6.Don't Give Your Baby Bottles
7.Don't Eat and Drink
8.Have an Adult Sit Next to Your Baby When Possible