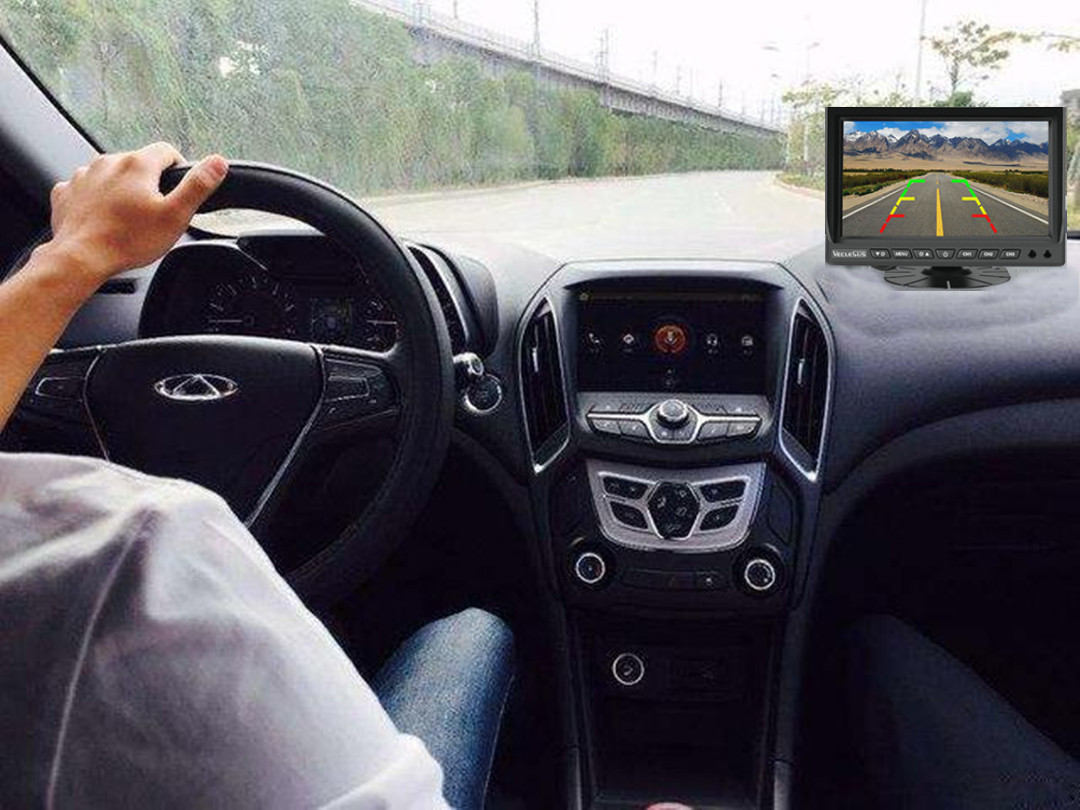 If you have a truck, RV, trailer, bus, harvester, pickup, motorhome large vehicles or commercial vehicle and you're looking for an economical solution, then you would probably only want 1 backup camera. In that case, I would go with a 7" IPS HD VMW7 1080P Wireless Backup Camera Kit , that kit is recommended because it includes everything you need for installation.
Night Vision
The backup camera comes with 12 super IR night vision lights, will give low light compensation and ensure the vivid images during the night.
Rear View Monitor
As for the rear view monitor, most people today purchase at least a 7 inch screen. 7 inch IPS HD screen, larger Monitor, wider viewing high definition Image processor HD Image will make you more confident and safer when driving/reversing.
Installation
Easy to Install - Wireless transmission dispense with winding from the camera to the monitor, monitor powered by ACC or car charger (included), the camera is powered by the reversing light or ACC(Voltage Range: 9~36V), red connect positive, black connect metal(Ground), we also provide Furrion RV Pre-bracket(ASIN: B08LYCYQWG ), if you need it, please contact us (Connection Diagram and Installation Instruction are included)
Reliable Service and Warranty
When deciding what rear view camera system you want to go with, I always say the same thing:reliable service and warranty. Make sure it has 1 year warranty and 24 hours tech support and replacement service.