Driving is fun, but at the same time also it is dangerous. Make sure you can learn to drive from experts. The most sensitive part in driving is reversing the car. While doing this you may bump on babies or animals that you can't see. Nowadays technology is working to keep us safe from any unwanted incident. The technologies latest invention is best license plate the backup camera for the cars. Veclesus license plate backup camera is the just life saver and guides for every driver. You will see everything behind your car while you are backing your car. Here I will talk about the top backup cameras that are very popular among drivers.

How we tested:
After picking the backup camera, it is important to test it. The test is done for making the assurance that is it proper for your car or not?
Sometimes the camera doesn't work per the instruction. So we test every product before giving to our customers.
Is the backup camera really stays back of the license plate? As it is designed as license plate backup camera, it has to be not seen after installing. And one thing you don't have to make a hole to place it. You can just place it after unscrewing the license plate.
Do the LED monitor provides the quality image? Sometimes you will see the LED monitor don't give proper service. While purchasing, do test the monitor works or not.
Works in rain or not? It is obvious to have heavy rainfall when it is the rainy day. Test the backup camera as they work properly in rain or not.
Is your car compatible for the backup camera? Not sometimes all camera work in all type of car. So when you are purchasing a backup camera. check the camera is perfect for your car or not.
Is your camera works automatically? Some camera works automatically if you set them with the gear shift. Test the automatic system works or not or else you will be in trouble.
Do the backup camera has extra-long wire? If the wire is long then you can place the camera anywhere you want. It is not necessary to place the backup camera on the license plate always. The wire helps you to bring variation.
This license plate rear view backup camera is a perfect addition to any driver that needs assistance backing up. It features 1080x720 high resolution, you can be able to see the whole world behind you in crystal clear. In addition, it is also lighter and smaller. Super easy installation.
Features:
The license plate is perfect to install the backup camera.
It has night vision illumination with 2 Super Colorful Night Vision.
The backup camera is swivel and gives the wide angle in view.
The backup camera gives a large image with the 120-angle view.
The backup camera is weatherproof.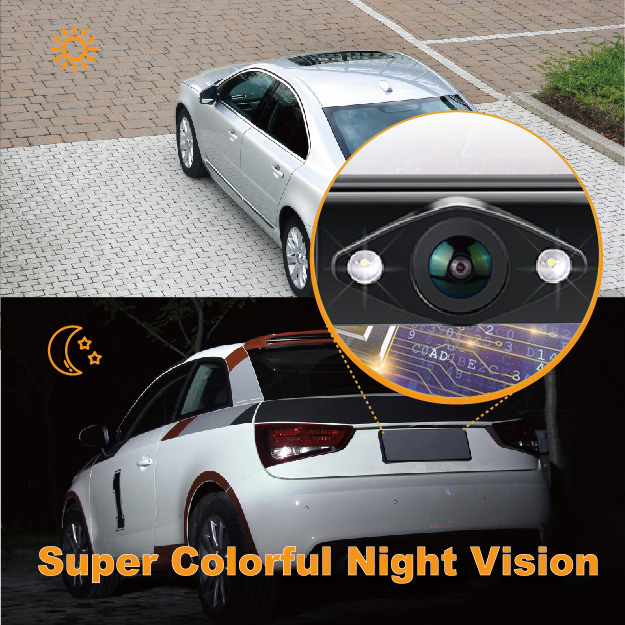 Summary
Best license plate backup camera is a life saver device for every driver. With it, you can drive and park your car easily and safely. Sometimes when you are in hurry or in an emergency state, your mind doesn't work swiftly when you are reversing your car. For this, you may face a fatal incident. To help you in this situation the this backup camera is just perfect. You just hop in a car, start and reverse the car. The backup camera will show you the way. But it is also important to know driving perfectly. Because the backup camera will guide you, not will drive your car. So when you are driving, be calm and cautious, use the backup camera properly. Drive safe and be safe.